How Artificial Intelligence Is Changing Marketing
Source: Michael Stelzner
---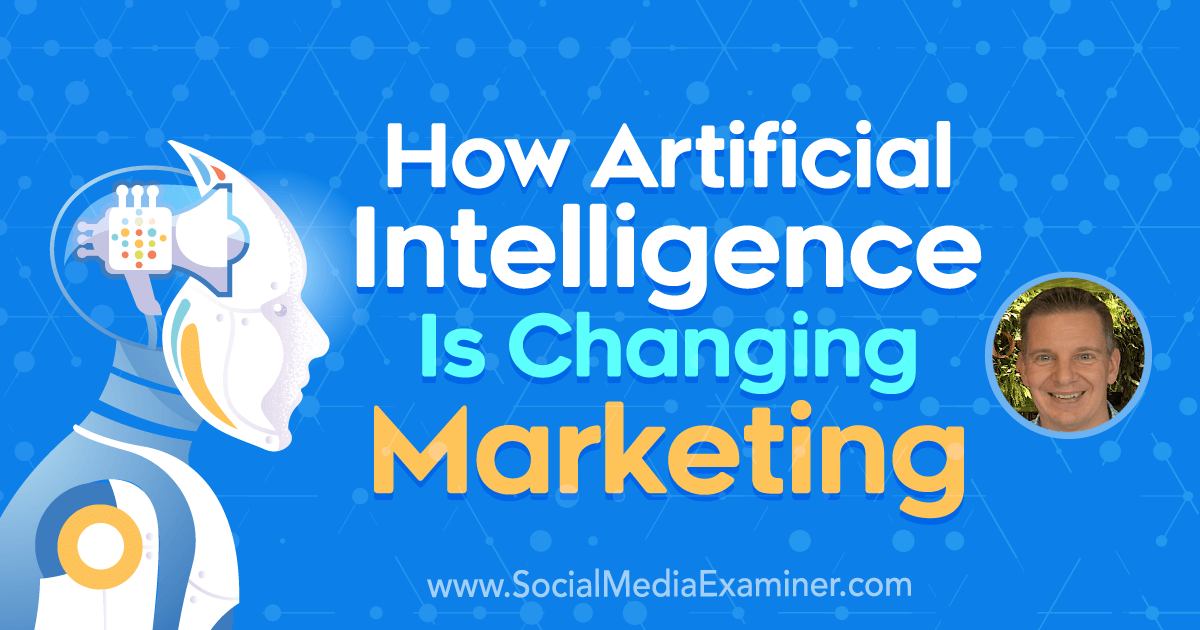 Wondering what artificial intelligence features are coming to social media and advertising platforms? Want to know how machine learning can improve your marketing?

To explore how artificial intelligence will impact social media marketing, I interview Mike Rhodes.
More About This Show

The Social Media Marketing podcast is designed to help busy marketers, business owners, and creators discover what works with social media marketing.

In this episode, I interview Mike Rhodes, an expert in helping businesses with customer acquisition. He's the co-author of The Ultimate Guide to Google AdWords and CEO of WebSavvy. He offers courses on Google Display Network, AdWords, Google Data Studio, and more.

Mike explains why marketers need to understand artificial intelligence and shares examples that illustrate its impact.

You'll also discover how artificial intelligence can automate bidding, targeting, and messaging for your ads.
---
}