Now, let artificial intelligence find that perfect match for you
Source: Hansa Verma
Betterhalf.AI is working on mobile app for Android and iOS, expected to become available in May 2018.


Betterhalf.AI will use these and more to offer matches driven by machine learning (ML) algorithm. Yeah, this means you will not have to sift through hundreds of matches to find relevant ones.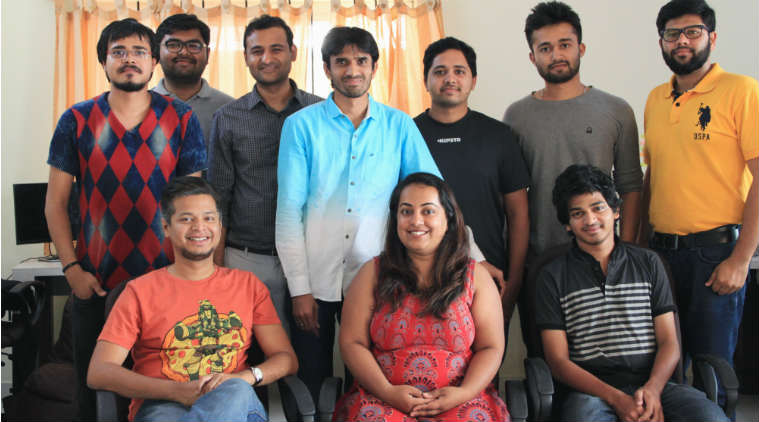 It was only a matter of time, but Artificial Intelligence has actually made its entry into the Indian matchmaking sector. Betterhalf.AI is looking to change the way traditional matchmaking sites offer matches in India by taking into account six relationship dimensions including emotional, intellectual, relationship, moral values. It will use these and more to offer matches driven by machine learning (ML) algorithm. Yeah, this means you will not have to sift through hundreds of matches to find relevant ones.

Betterhalf.AI, launched by Pawan Gupta and Rahul Namdev in 2016, has created a grid of verified working professionals at companies like Google, Facebook, Amazon, LinkedIn, Adobe and Accenture and applied a six-level verification system adding Facebook profiles, personal email, phone number, work email and government ID.

"Our mission is to build world's largest partner prediction engine. We live in a tech world today where we have prediction for self-driving cars — on Waymo/ Tesla, recommendations for e-commerce products — on Amazon, music — on Pandora/ Spotify and even friends — on Facebook. But we don't have one for partners. Isn't that surprising? We think building one is possible," said CEO Gupta in an email interaction with indianexpress.com.

The idea was conceived by the duo in 2015 while they were searching for their life partners on different matrimonial and dating sites. "Our friends were in the same boat and so we all had one issues or the other. We kept observing their partner search journeys for a year. Everyone around us complained…and at some point, we were not okay with this," he said.

Pawan, who is CEO of the company, claims the platform currently is used by more than a thousand users on a daily basis and is growing at 100 per cent week on week, with majority from the age group of 25-35 years. "Currently, we have done more than 300 matches on the platform and that is expected to cross 1000 in the next few weeks," he added.

Betterhalf's AI engine uses the technology at five different stage – during registration, pre-chat stage, product gamification, post-chat stage and removal of any biased data using ML. Users can sign-up for the service by giving answers to 16 personality questions, which are used to find suitable matches. "We use the user's basic partner preferences (Age range, height, caste, religion, location, education, salary etc.) to filter and rank those matches. This is how users receive matches and as they interact with more number of users, their matches improve over time, thereby leading them to find a compatible partner sooner with whom they are likely to be happier," Pawan explained.
Betterhalf, Betterhalf. AI, Artificial Imtelligence, AI, dating sites, matchmaking India, Bharatmatrimony, Betterhalf how to sign up, what is Betterhalf Betterhalf's AI engine uses the technology at five different stage – during registration, pre-chat stage, product gamification, post-chat stage and removal of any biased data using ML.

The machine learning algorithm also improves with time and as users spend more time on Betterhalf.AI. "For example, if a user has visited 10 matches and five have mentioned that they like to travel, now if the user spends more time with these profiles then the system learns that this particular user is interested in matches who actually like travelling," he pointed out.

Betterhalf.AI also has a private ratings and feedback option that the company says helps it to "filter out the non-serious and creepy daters off the platform." Currently available for desktop, the 10-member team of Betterhalf.AI is working on mobile app for Android and iOS, expected to become available in May 2018.

"At Betterhalf, we take data security and privacy of user data very seriously. Firstly, we have stated clearly in our privacy policy that Betterhalf does not share, rent or sell any of personal or sensitive information with any third-party," insisted Pawan. Once the matches are done, the company plans to tap their post marriage relationship happiness to offer users an even better AI-based partner prediction service.
}