Computer scientists introduce 'lip motion password', first of its kind
Source: Chris Price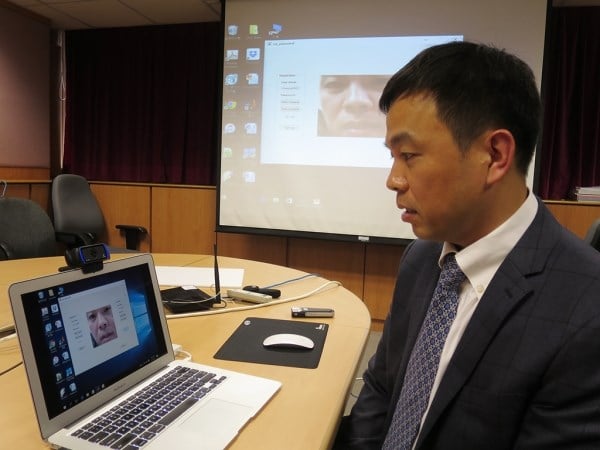 Computer scientists Monday announced the completion of the "lip motion password," which is a technology that's the first in the world of its kind.

Biometric data—fingerprints being the most common—is used every day to complete anything from minor tasks such as unlocking mobile devices to essential tasks such as verifying someone's identity for immigration and customs for national security purposes.
The limits of fingerprints, memorized passwords

With the increasing threat of hacking and data theft, computer scientists are constantly stressing the importance of developing newer, reliable security measures. Traditional pass codes can easily be memorized, clearance cards can be stolen, and even fingerprints can now be copied and reused by unauthorized parties.

The "lip motion password" is considered revolutionary because it cannot be "stolen" or imitated. It verifies a person's identity by simultaneously matching the password's verbal content with the unique behavioral characteristics of a person's lip movement.

Professor Cheung Yiu-ming, who led the research team at Hong Kong Baptist University, said the new technology has advantages over conventional security measures for five main reasons.
The benefits of 'lip motion' access

Per their news release; the dynamic characteristics of lip motions are resistant to mimicry. This is beneficent because no one can imitate a user's lip movement when uttering a password, which is fluid and can be changed at any time. Verification based on a combination of lip motions and password content also ensures that access is twice as secure.

A computer's analysis of lip movements is less susceptible to background noise and distance, and it can be used for the speech-impaired. A user can also reset the lip password with ease at any time, and there is no language boundary.
Coming to a computer near you

The potential everyday application of this technology would be primarily financial transaction authentication. For example, electronic payment with mobile devices, credit card user passwords and transactions at ATMs will soon be implementing it. Lip motion passwords will also be used in security access entrances at companies, private premises and even airports.

The technology, which is the first in the world, was granted a U.S. patent in 2015, and companies are expected to start incorporating it--in combination with face recognition--at any time.