Governor Cuomo Announces Nation's Largest State Investment In Computer Science
Source: Hadi
---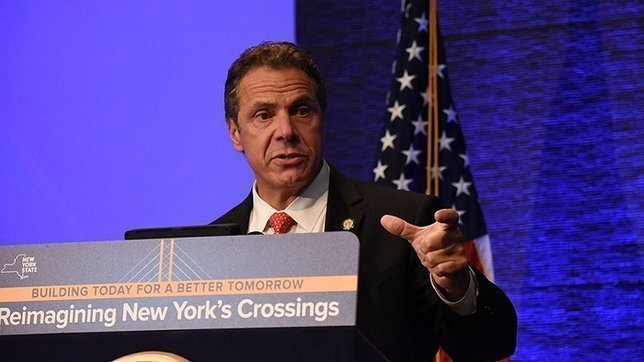 Governor Andrew M. Cuomo today announced the nation's largest state investment in computer science. The FY 2019 Budget includes a $6 million annual investment in professional development for teachers, which, paired with the creation of new academic standards for computer science, will ensure that every elementary, middle, and high school across the state provides computer science education by 2025. Designed as a $30 million commitment over five years, this historic investment will equip New York's students with the skills needed for the jobs of the future, and help keep the state competitive for decades to come.

"We must equip our children with the tools and resources to level the playing field and help ensure every New York student, regardless of their gender, race or zip code, can succeed," Governor Cuomo said. "With the nation's largest commitment to computer science education, we will ensure New York's students receive the education and training they need to join the workforce of the future and help continue to move New York forward."

"At countless schools and forums across the State, I've encouraged girls to consider studies in STEM fields," said Lieutenant Governor Kathy Hochul. "This is a surefire path towards financial independence and provides a key opportunity to close the gender gap. Our unprecedented investment in computer science education has the ability to open doors and transform young women's lives. It also sends a message to employers across the country that New York State offers a highly educated workforce that is prepared to step into the jobs of today and tomorrow."

Melissa DeRosa, Secretary to the Governor and Chair of the New York State Council on Women and Girls, said, "We are committed to empowering girls to succeed in all industries and breaking down gender barriers, and there is no better way to ensure equal representation of women in technology than to ensure equal access to computer science education. This first of its kind commitment will advance our women's agenda by preparing all girls to become the creators and leaders of our future."

The policy is part of the Governor's 2018 Women's Agenda -- working toward closing the gender gap in STEM by ensuring equal access to computer science at a young age.

Computer science education is more important than ever before. Technology is among the fastest growing and highest paying sectors today, and the top in-demand occupation in New York State. Computing occupations make up two-thirds of all projected new jobs in STEM, and while 93 percent of parents report that they want their child to study computer science, the majority of New York public schools are not equipped to teach computer science in the classroom.

The $6 million annual investment will equip teachers with the foundational skills and training needed to deliver computer science education in the classroom and prepare New York's students for the 21st century economy. Grants will be awarded to districts through a competitive process, with initial focus on K-8 and priority for schools with the highest need.

In addition, the Governor will convene a working group of educators and industry experts to develop new model New York state computer science academic standards for grades K-12.&nbsp &nbsp New computer science standards will provide a critical foundation to ensure effective implementation and quality of programming statewide.

Josh Silverman, CEO of Etsy and Chairman of ScriptEd, said, "We applaud Governor Cuomo for working to ensure every student has equitable access to a 21st century education. Bringing computer science education to every elementary, middle, and high school is critical for the success of our businesses and our communities."

Fred Wilson, partner at Union Square Ventures, said, "Computer science education is not just about preparing our students for good jobs and equipping our companies with the talent needed to thrive. It's about helping students to develop a new kind of literacy that they will need to lead successful lives in our 21st century world. Computer science in every school across the state is good for our students, our businesses, and our communities."

Julie Samuels, Executive Director of Tech:NYC, said, "New York's greatest asset has always been the diverse people who call it home. The Governor's commitment to computer science education will ensure that all New Yorkers have a shot at good-paying jobs and will create real value for the New York companies that rely on homegrown tech talent. It's a significant investment in our economic future."

Jake Baskin, Executive Director of the Computer Science Teachers Association (CSTA), said, "The creation of computer science standards and dedicated professional development funding is a huge win for the teachers and students of New York. Access to high quality professional development is the number one request from our membership, and these funds will make that possible."

Kathryn Wylde, President & CEO, Partnership for New York City, said, "Every day, there are around 400,000 job postings in New York State, most of which require technology skills. This program addresses the need for more educators with updated knowledge of computer science who can prepare New Yorkers for these job openings and meet the needs of employers in high growth sectors of the economy."&nbsp &nbsp

Brian O'Kelley, CEO of AppNexus, said, "Computer science education is critical to ensure that our kids have the skills they need to thrive in an increasingly technological world and solve the deep and multidimensional problems of tomorrow. I'm thrilled to see the state invest in training young New Yorkers for the technical jobs that are crucial to the success of companies like AppNexus."

Code.org CEO Hadi Partovi, said, "New York is on its way to be a leader in computer science education with one of the more ambitious plans in the nation. Congratulations Governor Cuomo and the state of New York on passing a budget that not only prioritizes but expands access to K-12 computer science education."
---
}