Why Stitch Fix Uses Artificial Intelligence To Understand Consumer Habits
Source: Jayson Derrick
---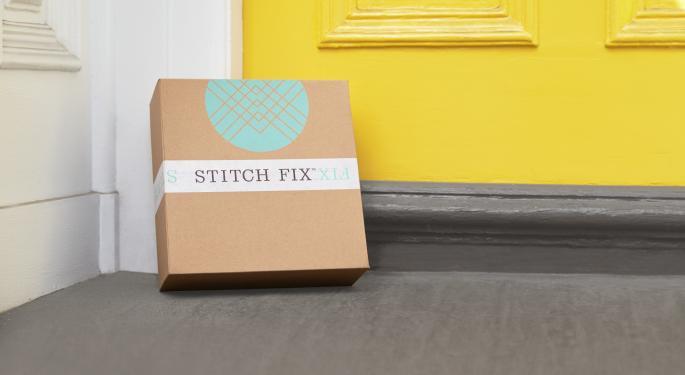 At its core, Stitch Fix Inc (NASDAQ: SFIX) is an online personal styling service, but behind the scenes, the company not only relies on artificial intelligence but considers it incredibly valuable to building a viable business.
What Happened

Stitch Fix's business built on being able to understand the specific needs of each customer, ranging from style preference to proper fit and budget, founder and CEO Katrina Lake told Bloomberg's Emily Chang on "Bloomberg's Studio 1.0."

But what is more important than understanding what a consumer wants is understanding why they want it, Lake said. artificial intelligence and studying big data have allowed the company to understand the "why" component in 85 percent of all transactions, she said.
Why It's Important

The combination of big data and artificial intelligence gives the company the ability to predict the likelihood of consumers buying new products with a high degree of accuracy, the CEO said. SitchFix also understands the importance of human interaction with clients and continues to work with stylists to develop a personalized relationship with consumers, she said.
---
}